About the Author
James Kaplan has been writing about people and ideas in business and popular culture, as well as noted fiction (Best American Short Stories), for over three decades.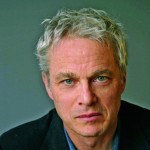 His essays and reviews, as well as more than a hundred major profiles of figures ranging from Madonna to Helen Gurley Brown, Calvin Klein to John Updike, Miles Davis to Meryl Streep, and Arthur Miller to Larry David, have appeared in many magazines, including The New Yorker, The New York Times Magazine, Vanity Fair, Esquire, and New York.
His first novel, Pearl's Progress, was published by Knopf in 1989. His nonfiction portrait of John F. Kennedy International Airport, The Airport (1994) — called "a splendid book" by Gay Talese — was reissued in paperback in 1997 by William Morrow. His second novel, Two Guys From Verona — published in 1998 by Atlantic Monthly Press, and chosen by The New York Times as one of its Notable Books of the Year — is being developed as a movie by Jeremy Garelick, screenwriter of The Break-Up and The Hangover. In 2002 Kaplan co-authored the autobiography of John McEnroe, You Cannot Be Serious, which was an international bestseller (and number one on the New York Times list). His 2005 book Dean and Me: A Love Story, co-written with Jerry Lewis and published by Doubleday, was a New York Times bestseller as well.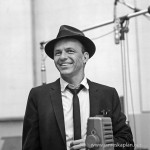 In November 2010, Doubleday published Frank: The Voice, the first volume of Kaplan's definitive biography of Frank Sinatra, which quickly went onto the New York Times bestseller list. In January 2011, Kaplan signed with Doubleday to write Volume Two, Sinatra: The Chairman of the Board, to be published in 2014. James Kaplan lives in Westchester, New York, with his wife and three sons.